It's Saturday, which means it's time again to share with you what is kind of big in my little world right now, namely sneakers to straightly point at the topic. You may have guessed it already anyways, as spring is starting in my town. Yes, spring totally is sneakers time!
Truthfully spoken, I'm not the girl who has tons of sneakers in her closet, but I have a few pairs that I absolutely love. I even constantly replace them, if they get too damaged and ugly. Does this happen to you guys too?
As we are talking about sneakers and I'm really loving them at the moment, I added some cute pairs for you down below.
a classic: navy blue converse from glamloop
hop on the platform trend with these sneakers from H&M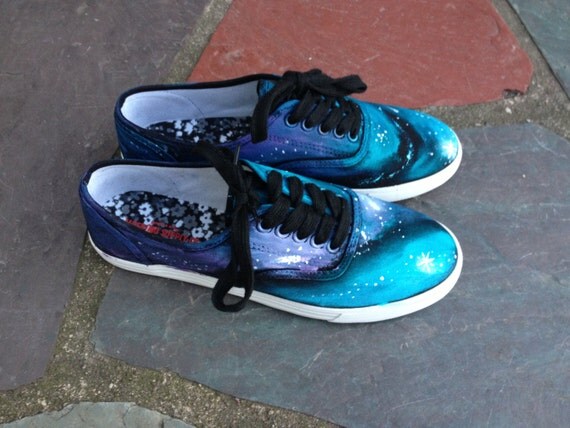 galaxy dyed sneakers from etsy