I know it's March in the first place and not April, but if you ask me you can never start early enough to get your home ready for Easter. Mainly due to the fact, that there's a lot to do and a few decorations maybe are quiet some diy projects to accomplish.
And mostly I like to browse pinterest for new inspiration, so that's why I thought to make this little post for you. Sharing inspiration is just a totally awesome thing to do!
Saying that enjoy these adorable Easter ideas for your home and feel free to show me your ideas and inspirations too.
just adorable from etsy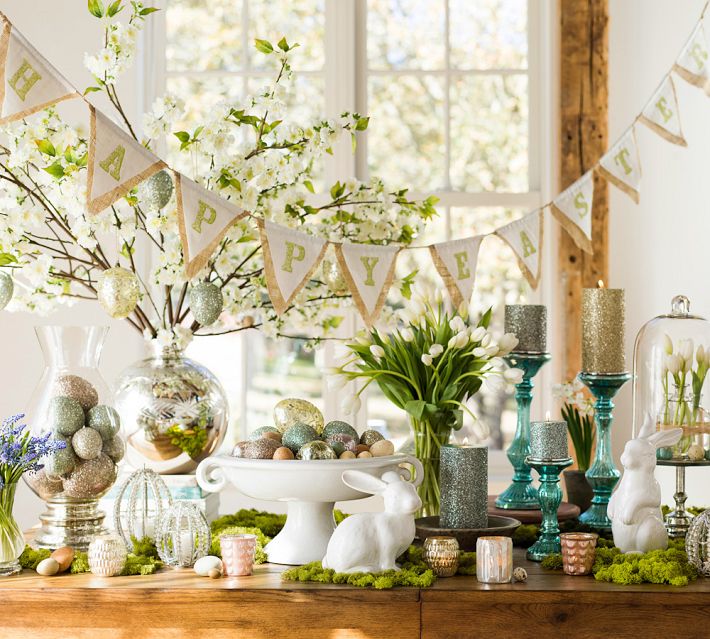 breathtaking Easter arrangement from homebunch
flower arrangement with Easter eggs from pinterest
Don't you feel like decorating your home after all these inspiring ideas?
Let's start decorating, yey!
Also check out my pinterest for more inspiration.